December 10, 2021 :
ST Innovations Challenge Winners !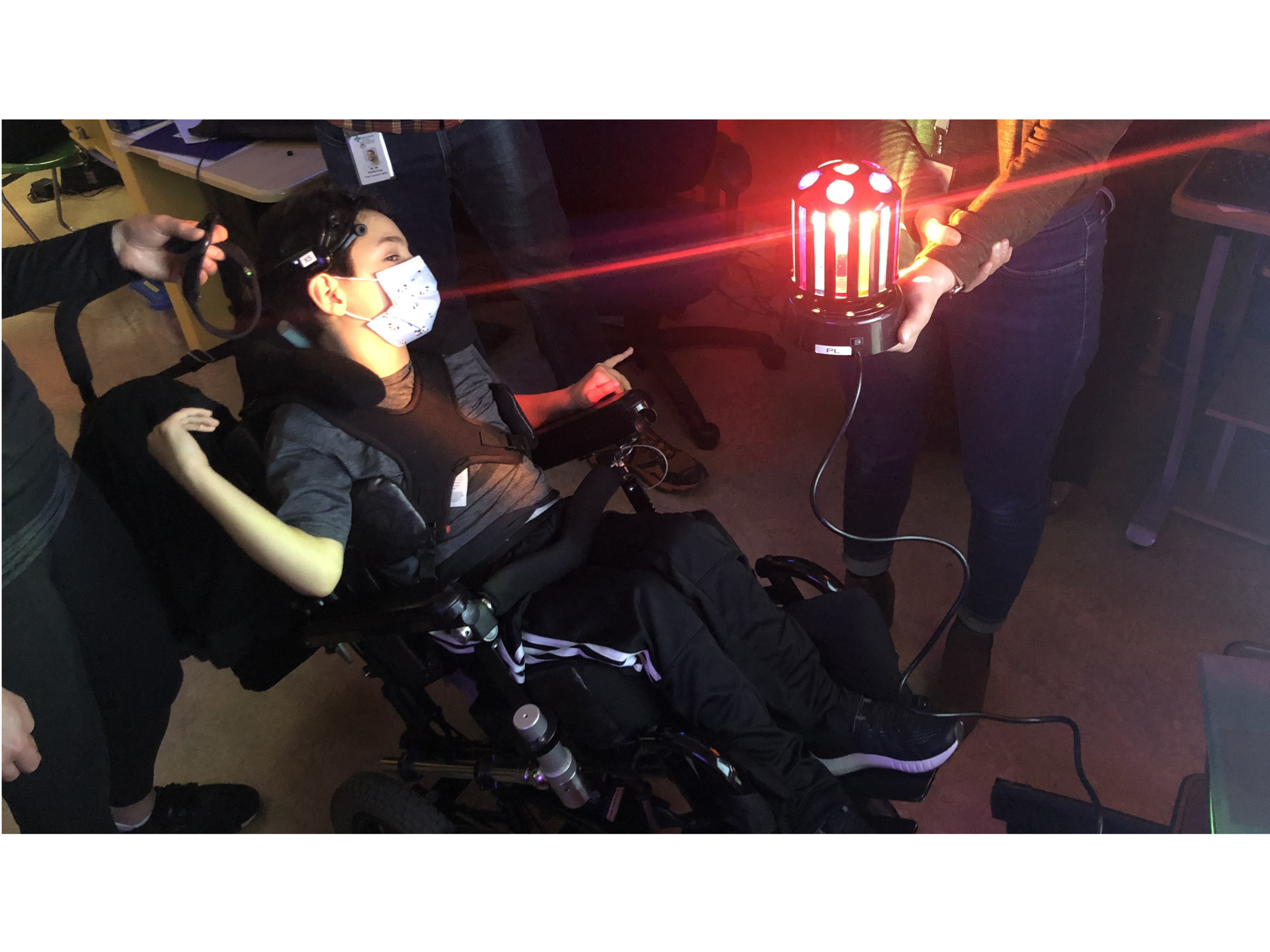 We've got some exciting news to share with everyone! It's our pleasure to announce that in partnership with the University of Calgary's Pediatric Brain-Computer Interface Program, and the University of Alberta's Assistive Technology Lab, we have won this year's ST Innovations challenge. As winners, we have secured funding for the development of the Think2Switch, a device that will allow its users to control their real world environments using only their thoughts. By using a brain computer interface (BCI) in tandem with a Think2Switch, a whole new world of possibility will be open for those whom traditional switch access methods do not currently work. We are very excited to be a part of this project, and are determined to get this device completed, and into the hands of end users in the not too distant future. You can read more about this exciting project here.
April 29, 2021 :
Spring is in full swing and while you're getting some outdoor activities in, we have you covered – see what we did there. Our collapsible canopy is a cool accessory to provide shelter from the sun with an easy set-up and tear down. When not in use it fits snuggly into a compact bag for easier portability. So don't let bright days stop you from having a bright day !
March 25, 2021 :
There are few things more comforting than some quiet time, and a nice bowl of warm soup. Unfortunately for one client, such a simple pleasure was not so simple. Based on his specifications, we custom made a removable spoon handle with a lip on the top plate so that he could achieve a better grip with his spoon and eat to his heart's content. Bon appetite!
February 26, 2021 :
Wouldn't it be nice if your child could use their device wherever they go? Now your child can roll along while using their device! Using a custom direct mount socket and standard Lift and Lock components, our client can transfer over their wheelchair's arm assembly from chair, to trike, to stand, and beyond. Our systems are modular and customizable to suit client needs .
February 18, 2021 :
Check out this manual chair set-up we recently put together. The Tobii i-13 is held by an Articulating Arm, and mounted onto an EG Wedge Receiver, which allows for easy positioning as well as swing away action. Connected to the Tobii are three pieces of equipment: a prompting speaker, a wobble switch, and a Hummingbird switch. The cherry on top of this setup is the cable management approach; we routed the cables through her tray which makes it so that the client's personal space is free of loose cables, making for a neat and tidy workspace
February 11, 2021 :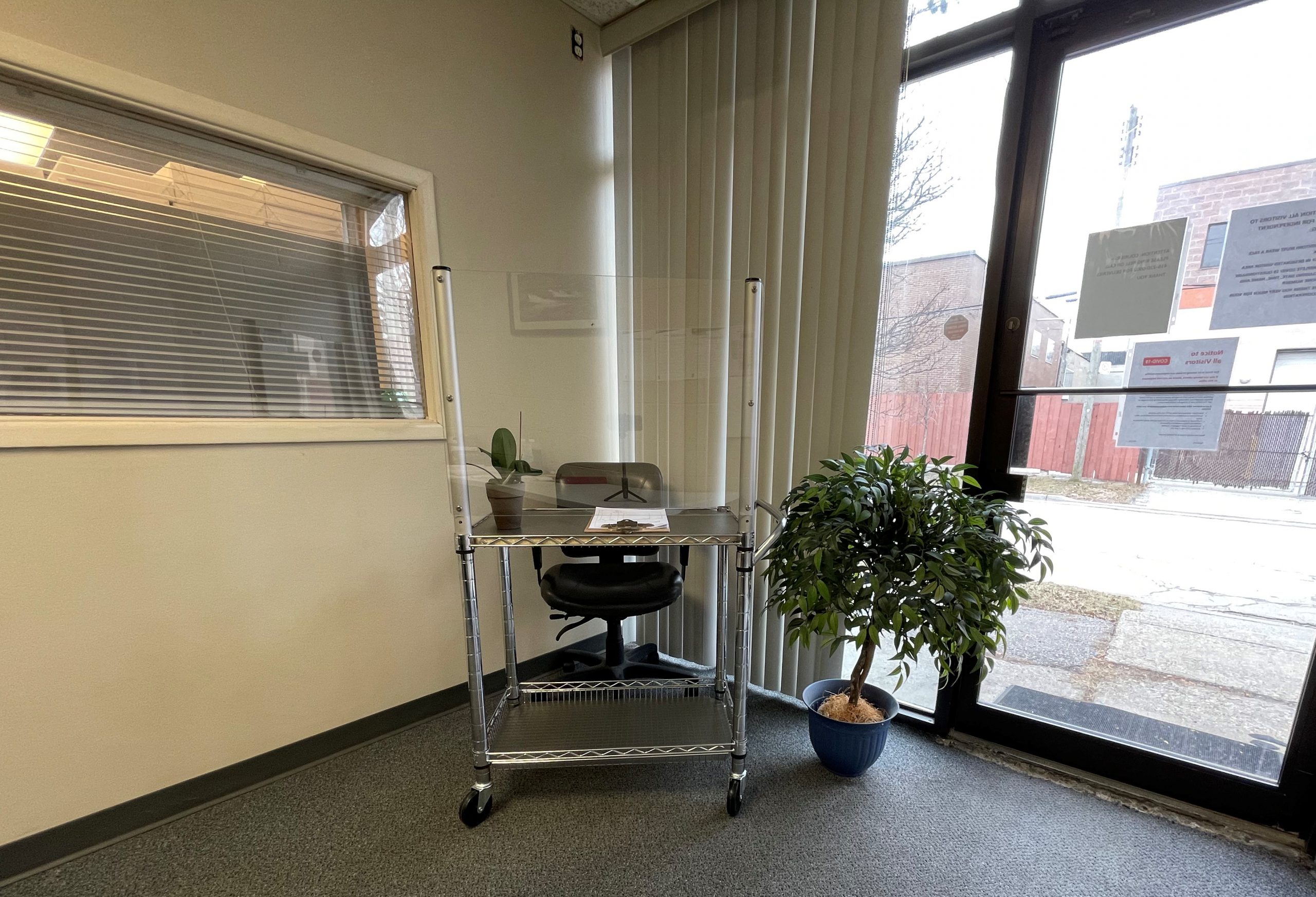 Putting a different spin on the concept of "mobile check-in", we recently put together a portable welcome station for a Centre. Sitting atop four wheels, this little unit is easy to move around, but still large enough to hold all of the essential items needed to safely work with clients and patients.
January 21, 2021 :
While working from home you might as well be comfortable !  Check out this neat computer setup, which one of our clients sparked the idea for. They wanted to know if their computer system could be mounted onto a rolling stand, so it could easily be moved for patient transfers. In addition, the monitor, speaker and keyboard can all have their positions adjusted  for various seating positions. The rolling stand makes a great transport vehicle for the PC tower and fits closely to the bed since the extendable legs can be tucked away under the bed. Hopefully, more work than Netflix playlists are getting completed. We never know what's possible unless we try, and here we always have an idea or two
December 23, 2020 :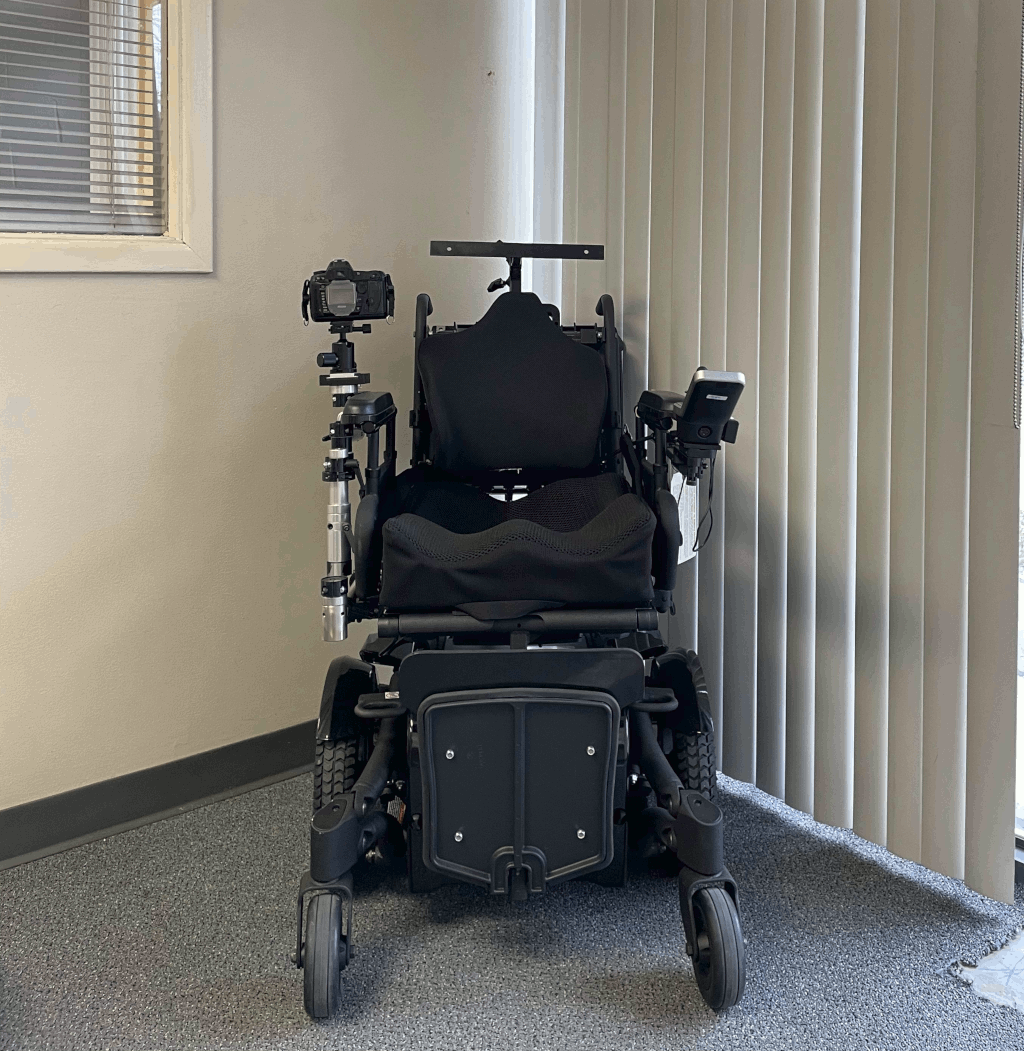 No selfie stick? No problem! This camera mount can rotate 360 degrees, and much more.  Consisting of an M2 arm and other components from our Lift and Lock system, you'll be guaranteed to get that perfect shot. When you're ready to shoot, just pull the camera in, and when it's time to drive off, simply swing it off to the side. Mounting this system is possible to nearly any chair or other foundation, and can be adapted to best fit the user.
October 16, 2020 :
School may be back in session, but that doesn't mean the fun times have to end! Over the summer we had the pleasure of switch adapting some toys so that everyone can be part of play time. Each of these toys is now equipped with a standard switch jack, nicely embedded into the toy itself, so you don't have to worry about losing or damaging any extra components. Below is a video of a few of our favourites from the group.
September 23, 2020 :
Idea In Progress: Mobile Shields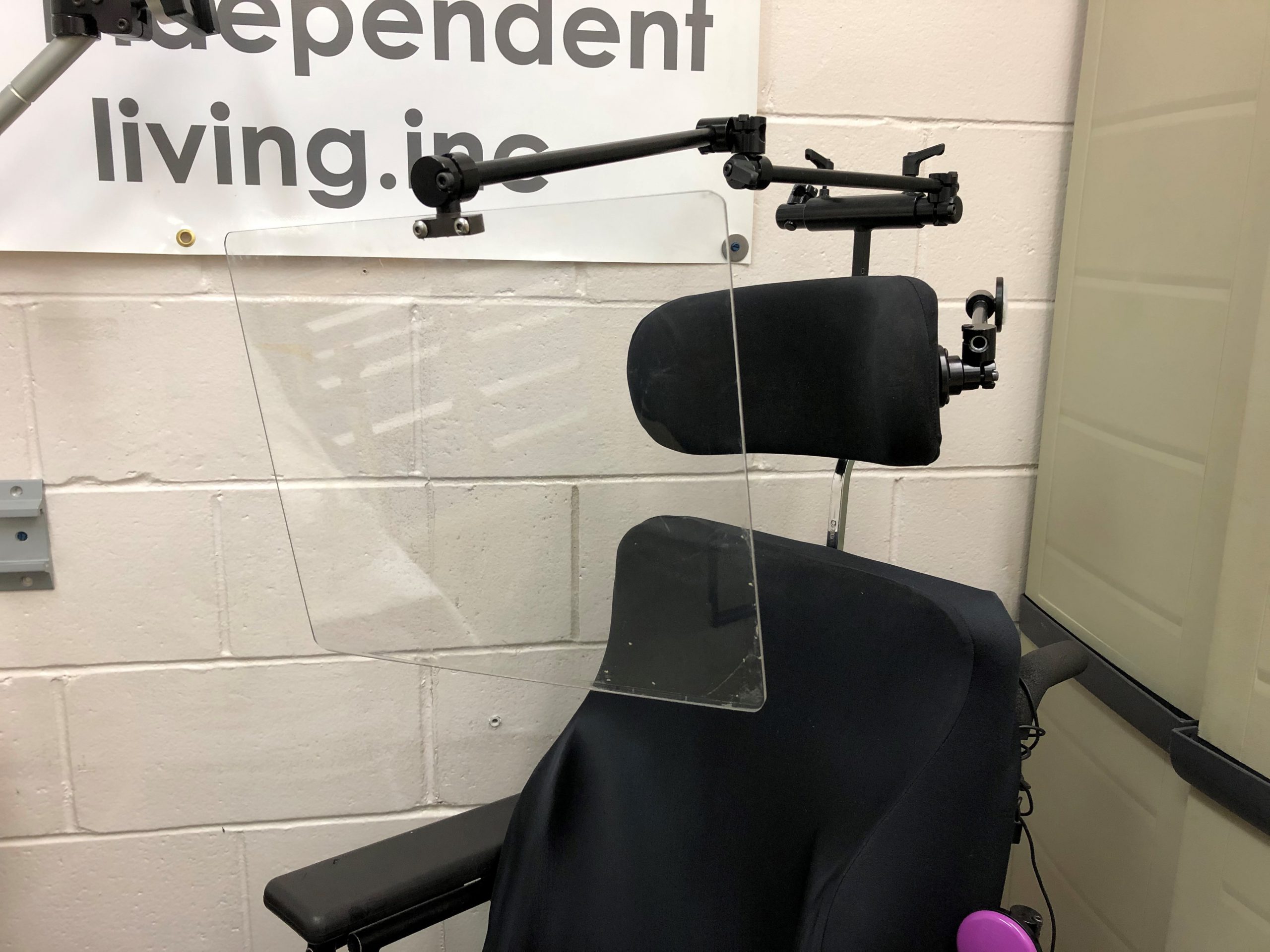 A new school year is upon us, and along with it come a lot of new safety precautions to ensure the health of students and staff. Unfortunately for some students, these safety precautions are either too difficult to follow, or not possible at all. Being in the business of making sure that everyone is included, we've been thinking up ways of helping individuals who can't wear masks, still participate in regular day-to-day activities, while keeping the environment safe for everyone. This is our first attempt at a mobile shield that can be mounted to a wheelchair using our Tube and Socket line of mounting equipment. It's simple to deploy, and just as simple to stow. It provides a barrier between a wheelchair user, and those in front of them, without impairing their field of view.
It's a very early stage prototype, but we were hoping to get feedback from the community on how we can make it better. If you have any thoughts, suggestions, or ideas on how we can make this better, please feel free to reach out to us.
September 1, 2020 :
With the onset of Covid-19, there has been a sudden demand for all kinds of protective equipment. One piece of equipment currently in high demand are protective shields, which businesses are now using to help ensure the safety of their employees, and clients. Realizing that we have the talent, and the tools, we recently put together a few shields for the Holland Bloorview Research Institute. Built to the same high standard as the rest of our product line, these guards are sure to last much longer than the trying times we are currently in.